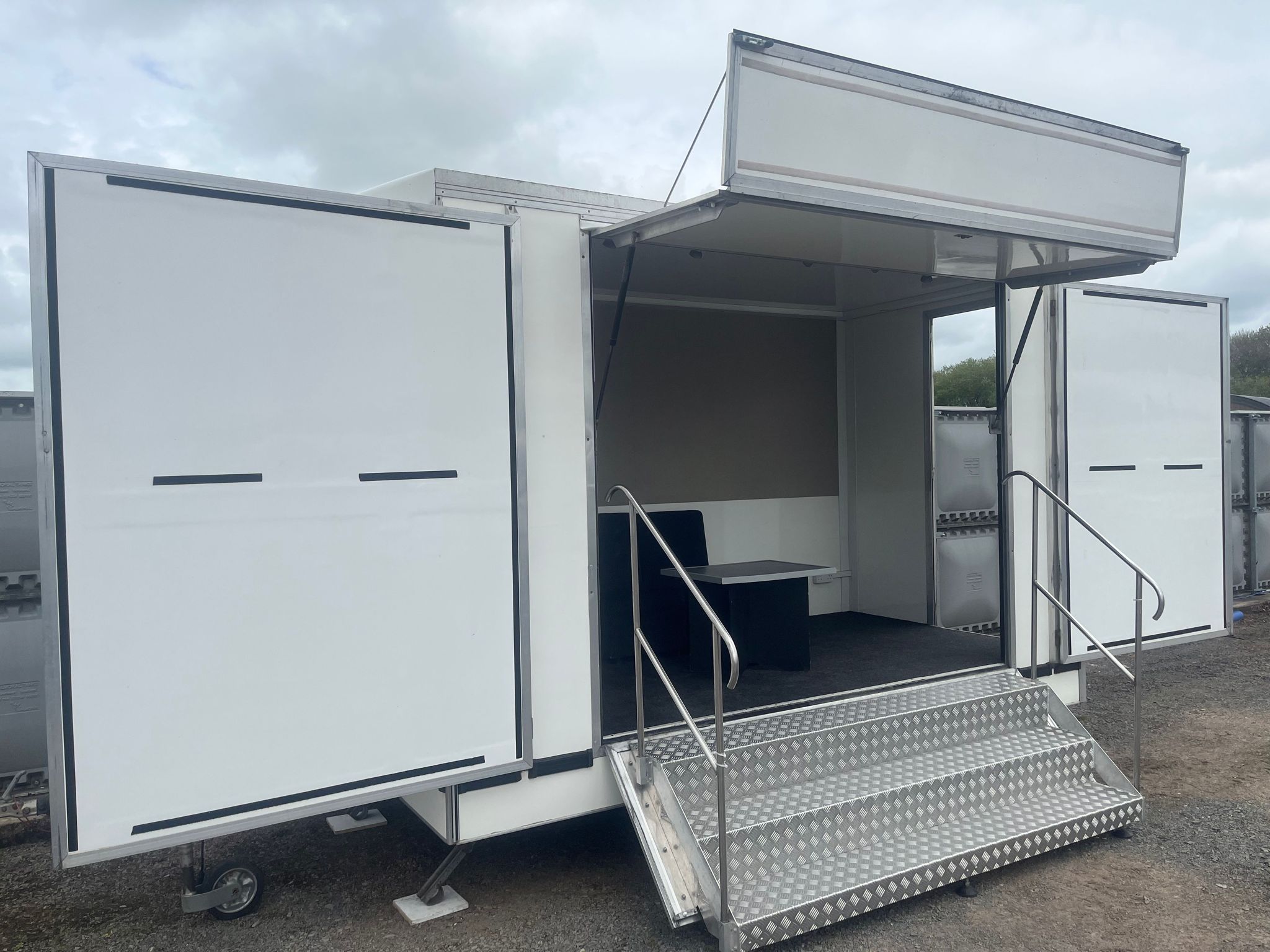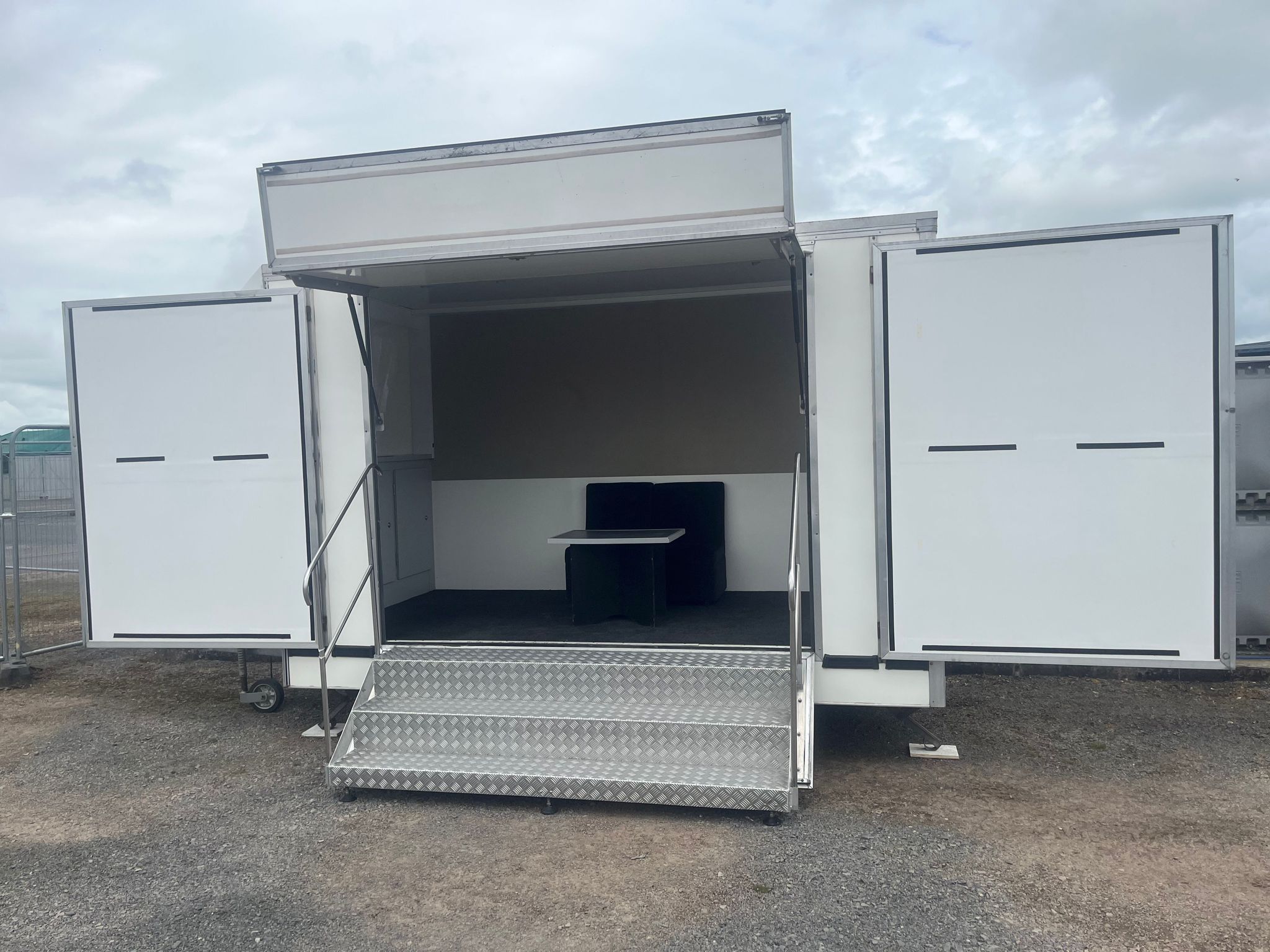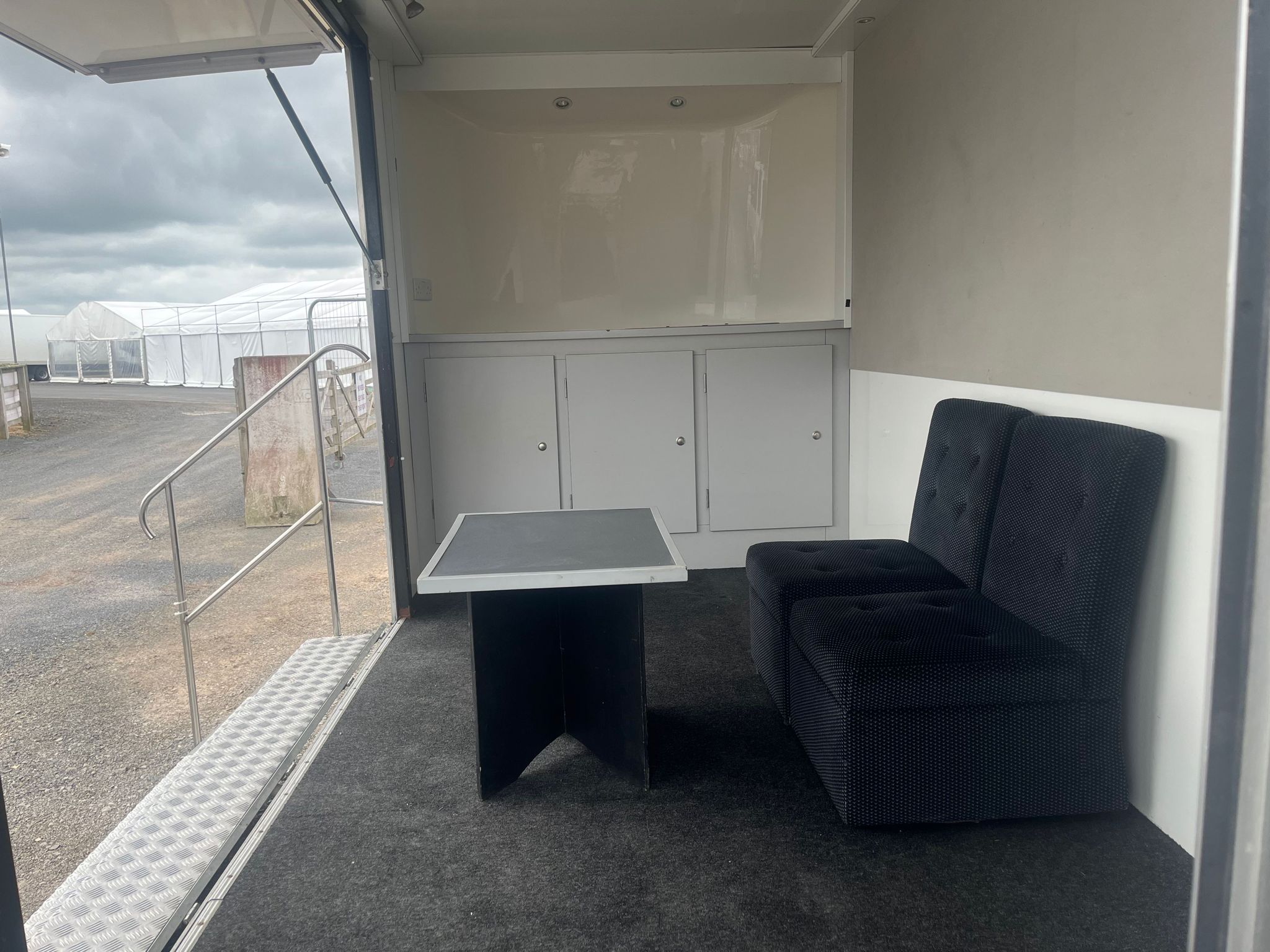 Integral entrance steps with solid overhead canopy.
Graphic header board on overhead canopy to accommodate corporate branding 2310 x 360 mm high.
Exterior walls finished in high gloss white.
Staff door at rear of trailer.
2 no. 1425 x 1930 mm hinged barn door display panels.
Hospitality area with removable bench seating.
Coffee table provided.
Kitchen including sink with on-board water supply and gas hob.
Fixtures and fittings in grey, floor also grey.
Nyloop covered display panels 1 @ 3600 x 1170 mm and 1 @ 870 x 1170mm.
Internal spotlights and 13 amp power points.
Electrical hook up.
Gas bottles provided, for gas hob.