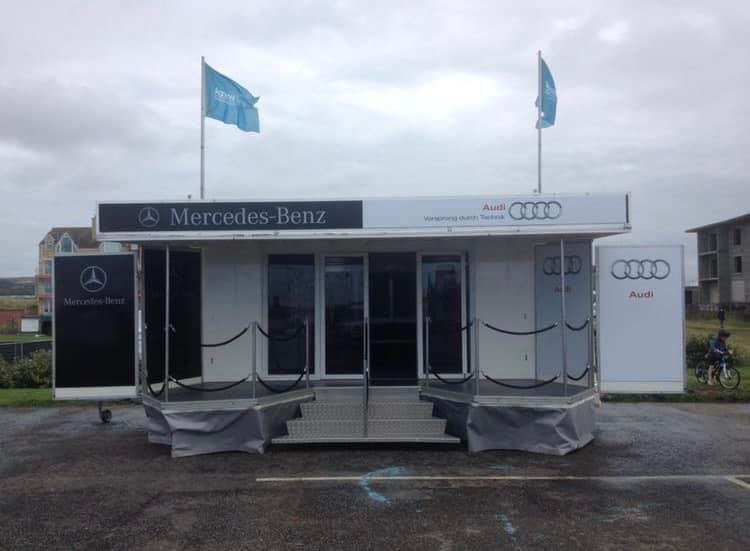 6300 x 2000 fold down stage with solid overhead canopy.
Spot lights on underside of canopy.
Two flagpoles situated on the rear display face.
One 6300 x 400 graphic header sign.
6300 x 2050 main exhibition area. Pod area 3000 x 1600.
Loose seating and coffee tables provided.
Kitchen including sinks, fridge, gas hob & storage cupboards.
Serving counter.
Fixtures and fittings in grey, floor tiles – dark grey, walls - white.
Nyloop covered display panels 12 No - 650 x 900.
2300 x 2050 office at front if required, via fold out partition.
Internal spotlights and 13 amp power points.
Festooned ropes & steps for access to stage.
Four barn doors for graphics display: 2000 x 1150.
Exterior walls either side of stage offering space for branding

 

and glazed entrance screen.
Electrical hook up.
Gas bottles provided for gas hob.