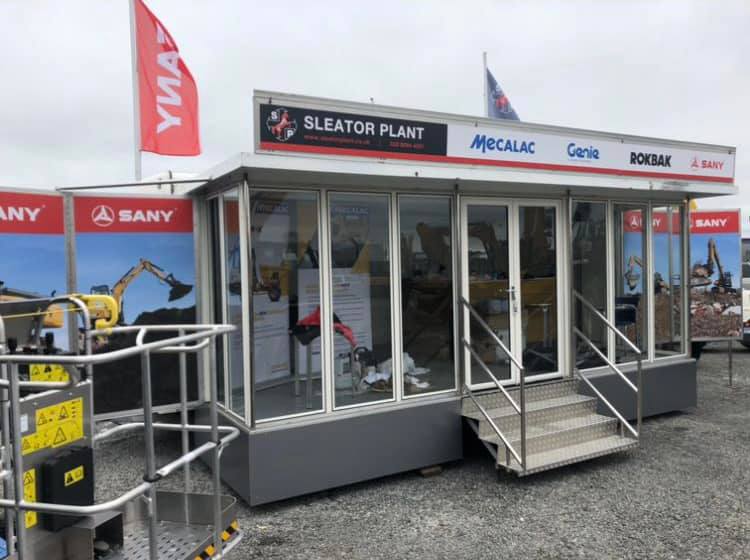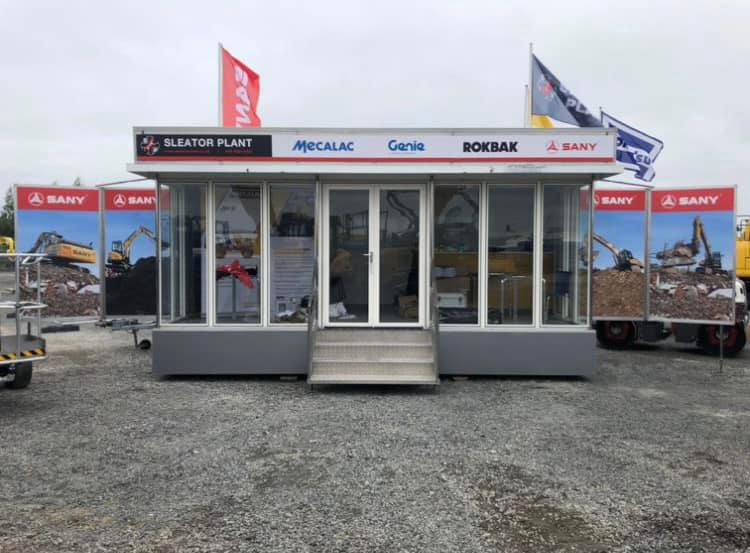 Hospitality area double glazed on front and two sides.
Graphic header board to accommodate corporate branding

 

320 mm wide x 5970 long.
Two flagpoles situated on the rear display face.
Solid aluminum panels to conceal wheels.
Hospitality area with 5 loose tables and chairs, seating up to 20 people.
Wall surfaces in white high gloss.
'L' shaped kitchen including sink with on-board water supply and gas hob

 

and refrigerator.
Range of low level storage cupboards.
Floor covered in grey vinyl.
Double glazed doors and steps for access to hospitality area.
Four barn doors for graphic display:
2 outer panels - 1070 wide x 1920 high.
2 inner panels - 1020 wide x 1920 high.
Internal downlighters and 14 amp double power points.
Gas bottles provided, for gas hob.